Marathoner Wilson Kipsang on Saturday, July 4, spoke for the first time since he was handed a four-year ban by the Athletics Integrity Unit (AIU).
In an interview on KTN News, the former world record holder faulted the decision terming it unfair.
"This is a setup and this is malicious to my running career. I submitted correct information and I have never lied for 17 years. I have been tested almost 125 times with no positive test. The decision by the AIU is not fair," he told journalists in Iten.
Kipsang added that the ban was excessive as it was the punishment for an athlete who had been found guilty of doping.
"It's not fair that I get banned four years, just because of my whereabouts and that is the same as one who has been found guilty of doping," he stated.
While responding to additional questions on the doping ban, the marathoner stormed off almost crying and at the same time appearing to be withholding his emotions. This forced the interview to be cut short.
Before the outburst and eventual walk-off, Kipsang assured that he would appeal the decision.
"This is not the end of me. Four years is just but a number but it is not normal. People have dopped for years and have been banned for 4 years. I was involved in an accident, hospitalized, and then banned for four years. That's not fair. I will be back very soon," he noted.
The AIU on Friday, July 3, banned the runner for four years over whereabouts failures between April 2018 and May 2019. The athletics body also faulted the runner for tampering by providing false evidence and witness testimony.
His management, Volare Sports issued a statement after the ban was effected affirming that there was no case of use of doping as no prohibited substance was ever found.
"The accusation regarding alleged/attempted tampering (article 2.5) concerned an explanation that was given in the results management process regarding a possible Whereabouts Failure and did not concern tampering with a doping test itself.
"Wilson has the opportunity to appeal the decision at the Court of Arbitration for Sport (CAS). We will study and analyze the decision of the Disciplinary Tribunal and consider further legal steps. Pending this process, we will not communicate anything more about it," the management body stated.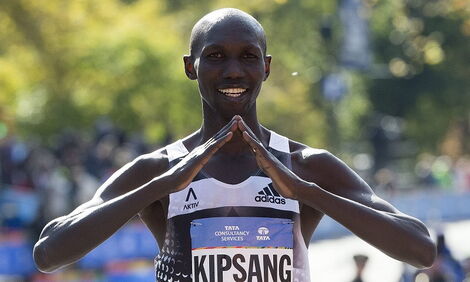 Athlete Wilson Kipsang is a bronze medallist in the marathon at the 2012 Summer