Larry Madowo is taking a break from his job, having just worked at BBC for barely a year.
Relax guys…He is not quitting just taking study leave, but since it is a whole year, this is actually a sabbatical.
Larry Madowo took to Twitter to announce why he will temporarily exit BBC
HARD TO BELIEVE THAT I'VE GOT JUST 3 WEEKS LEFT WITH THE BBC BEFORE TAKING A BREAK TO BE A FULL-TIME STUDENT AGAIN AT COLUMBIA UNIVERSITY. NEW YORK CITY, I'LL SEE YOU SOON BUT FOR NOW, NAIROBI, BE NICE TO ME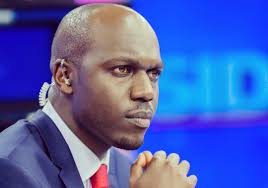 Madowo is one of the lucky few selected to be part of the 44th Knight-Bagehot fellowship in Business and Economics at the Columbia Journalism School in Newyork's Columbia University for the 2019-2020 academic year.
Clearly, Larry Madowo is out here to do the most. His journey to journalism started very small and now he is scaling high and surprising us every year.
'No weapon formed against me' Larry Madowo sends message to IT at BBC
It is not clear whether he will go back to BBC but we have one year to see his next big step.
Kenyans have now seen a job opportunity and are seeking to replace him ASAP at BBC seeing as it is the dream of many Kenyans to work there.
All the best Larry!