Former Nairobi Governor Mike Sonko claims told court he fears for his life after someone allegedly attempted to inject him with an unknown substance in his cell.
Through his lawyers John Khaminwa, Assa Nyakundi, and Wilfred Nyamu, the former county boss claimed he was being tortured psychologically by some of the police officers.
Nyakundi informed the court that he had attempted to gain access to Gigiri Police Station where Sonko was being held but was denied.
He further noted that there was heavy police presence at the station which was strange because during his arrest, only one police car was involved.
Nairobi Governor Mike Sonko at the Milimani Anti-Corruption Court on December 9, 2019
Khaminwa, on the other hand, noted that his client spent nights on the cold floors sometimes without a blanket.
The former governor claimed that some senior police officers were visiting the station regularly to ensure he does not receive any preferential treatment.
Sonko sought to be transferred to Muthaiga Police station, but Nairobi Chief Magistrate Douglas Ogoti rejected the request. Instead, he directed the investigating officer to ensure he is safe until his next appearance.
The former governor is expected at the Kiambu Court precincts on Thursday, February 4, 2021, at 2 p.m.
Sonko is facing a number of charges among them a corruption case where he is alleged to have demanded Ksh10 million from a private company to facilitate payment from the County Government of Nairobi.
The prosecution side said they would call 20 witnesses and conclude within 28 days.
The former Nairobi Governor is also facing robbery with violence and assault charges among other accusations.
Sonko has since been transferred to the Kamiti GK Maximum Prison despite the court directing he be held at the Gigiri Police Station.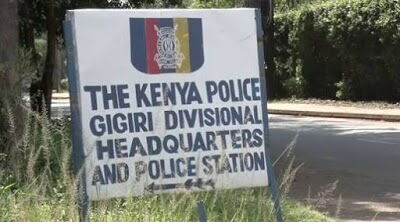 A signpost showing Gigiri Police Station.