Police in Mtwapa is looking into an incident in which a British Woman identified as Joanne Goodman, escaped from the Mtwapa Remand Prison on July 24.
Goodman had been remanded for about four months after it was ruled that she was in the country illegally.
The court ordered that she be repatriated to her home country but this was not possible after all international flights were canceled due to the Covid-19 pandemic.
She, therefore, did her time as a guest of the state, with reports revealing that she charmed her way into becoming friends with the guards.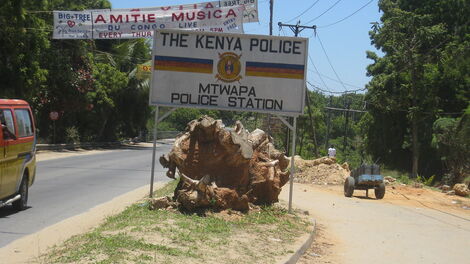 Mtwapa Police Station directional signage.
The latest reports further claimed that due to her friendly and apparent timid nature, the guards used to allow her out of her cell to wash her clothes.
It was this seemingly innocent activity that she reportedly used to break out of prison, leaving the entire precinct dumbfounded.
After requesting a police constable to escort her to the hanging lines to get the clothes she had washed earlier on, reports say she simply vanished.
"The officer could not explain how she sneaked and disappeared from the station," a police report reads in part.
Three days later and Goodman has not been spotted anywhere with the police frantically searching for the British woman whose reasons for being in the country could not be determined.
During the hearing of her case, her lawyer Morris Mkhan had argued that she was in the country legally until her Visa expired as he sought to have her released on bond.
Daring prison breaks have been reported in Kenya over the last few months, with the boldest one happening on April 16, when a rape suspect escaped police custody after digging a hole in a toilet.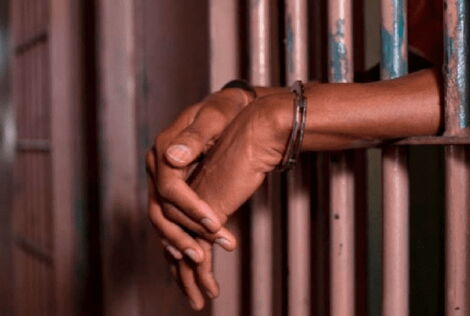 Hands resting on jail bars at a police station.