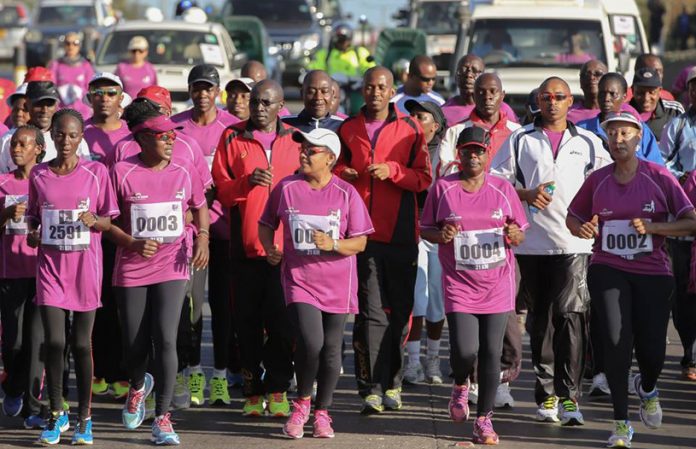 Kenya's First Lady Margaret Kenyatta has canceled this year's edition of her 'Beyond Zero' marathon.
The cancellation comes as public hospitals across the country suffer a prolonged paralysis that has been caused by the on-going doctors strike.
According to a statement released by the First Lady, the marathon will not be held to avoid politicization.
"I have never been willing to politicize this agenda. As a consequence I feel it necessary to cancel the First Lady's Half Marathon this year," said Ms Kenyatta in a press statement.
She said the marathon will continue next year and thanked Kenyan and other well wishers who have in previous years joined the project.
"I want to reassure all Kenyans that this is a commitment that will remain with me throughout my life," Margaret said.
However, it looks like the crisis that has dogged the ministry of health might have been the final nail on the coffin of the Beyond Zero Marathon.
Kenyans on social media have been spearheading campaigns calling for the cancellation of the marathon which was due to be held on March 12, or the total boycott of the event.
Late last year, the Ministry of Health was dogged by claims that it might have misappropriated up to Sh. 5 billion taxpayers money.