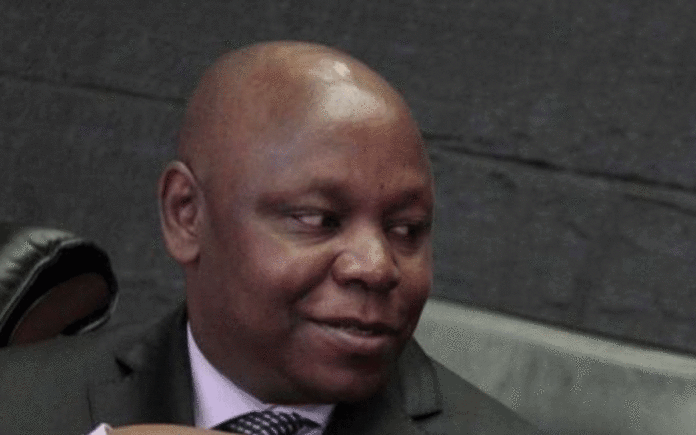 The initial appearance of Kenyan lawyer Paul Gicheru is scheduled for today at 7 pm.
He will appear in Courtroom I of the International Criminal Court before Judge Reine Adélaïde Sophie Alapini-Gansou of Pre-Trial Chamber A.
Gicheru was transferred to the ICC's custody on November 3 2020, after surrendering himself to the Dutch authorities on the previous day for alleged offences against the administration of justice consisting in corruptly influencing witnesses of the Court.
During the initial appearance hearing, the judge will verify the identity of the suspect and the language in which he is able to follow the proceedings.
He will be informed of the charges against him and of his rights under the ICC Rome Statute.
According to ICC, due to the Covid-19 restrictions, this hearing will be held on a partially virtual basis.
Gicheru will appear by video-link technology from the Court's Detention Centre.
In the context of the COVID-19 pandemic, access to the Court's premises is restricted to protect the safety and well-being of users.
A very limited number of public and media representatives will be granted access to the hearing at the seat of the Court, following measures against coronavirus including wearing a mask and keeping a distance of 1.5 metres.
Members of the diplomatic corps, NGOs and other members of the public can request attendance via email to ICCVisits@icc-cpi.int.
Confirmed attendees must present a valid passport or valid ID with a photo at the main entrance of the Court (at Oude Waalsdorperweg 10, 2597 AK The Hague).
Journalists wishing to cover the hearing can request accreditation via email to PublicAffairs.Unit@icc-cpi.int.
The arrest warrant against Gicheru and Philip Kipkoech Bett was issued under seal on 10 March 2015 and unsealed on 10 September 2015. Bett is not in ICC custody.
The surrender of Gicheru came as a shock even at the ICC, a veteran British-born Israeli lawyer said.
In an interview with the Star, Nick Kaufman, who represents journalist Walter Barasa, also wanted at the ICC over witness tampering, said the surrender was a bombshell to everyone.
It remains unclear whether chief prosecutor Fatou Bensouda is ready to revisit the Kenyan cases after independent experts concluded the cases were messed up by her predecessor Louis Moreno Ocampo.
There has been speculation that Gicheru's trial could resuscitate the case against Ruto and Sang'.
Kaufman, however, said this will depend entirely on what Gicheru tells the ICC.