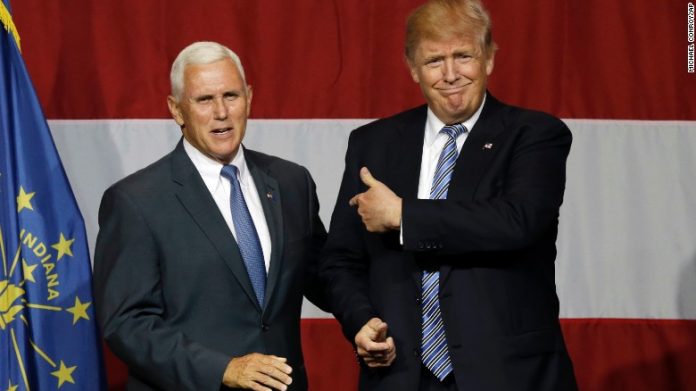 Donald Trump said Friday Indiana Gov. Mike Pence is his choice to be his running mate.
"I am pleased to announce that I have chosen Governor Mike Pence as my Vice Presidential running mate. News conference tomorrow at 11:00 A.M.," the presumptive Republican nominee tweeted.
The pick sets up a stark clash in styles: a brash presumptive nominee with a tendency to freelance into controversies alongside a cautious former congressional leader who's stuck close to conservative orthodoxy since starting his career in talk radio.
Pence took to Twitter shortly after the announcement,
saying
, "Honored to join @realDonaldTrump and work to make America great again," and the campaign debut a new logo featuring both names.
Pence's lawyer filed paperwork with the Indiana secretary of state office officially removing him from the governor's race Friday morning.
The Saturday event is currently scheduled to take place in New York Hilton Midtown in Manhattan, the campaign announced, after earlier plans to hold the event in New Jersey.
Trump did his best to keep the drama going Thursday after a frenetic day.