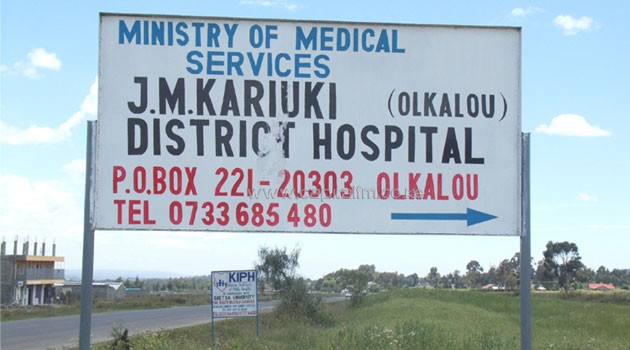 Clinical officer interns at Ol kalou's JM Memorial Hospital have gone on strike.
The interns have accused the hospital's management of mishandling them. They accused the hospital's chief superintendent Jackson Macharia of ignoring their request for off days and allowances.
They striking interns complained that the hospital has formed a habit of blaming them for increased corruption and deaths at the hospital.
This came as reports indicated that the hospital management had blamed the interns for collecting illegal fees from unsuspecting patients.
Moreover, the hospital has been dogged by claims of patients being referred to private clinics within Ol Kalou for tests even though it has the capacity to conduct them.