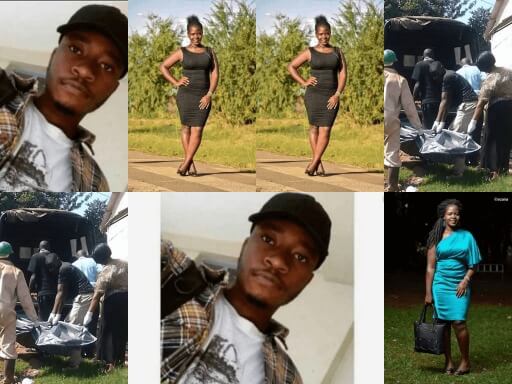 Campus deaths at Masinde Muliro University have sent shockwaves around the country. This is because three students have been killed within a month.
The latest victim being Belinda Akeyo Achieng, a Fourth Year Bachelor of Education student who was found lifeless, with blood oozing from her mouth and private parts.
Her death comes two weeks after the death of another female student in unclear circumstances.
Fouzia Adan Ibrahim, 22, was found dead in her house and the cause of her death is still a mystery.
She was pursuing a Disaster Management and Humanitarian Assistance course.
Fouzia's body was found by her friend, who had gone to visit her, at Makuti estate in Lurambi trading centre.
Sydney Ogeto
On June 18, Sydney Ogeto Ndege, 21, from Birongo village, Rigoma in Nyamira County was found dead in his house.
The Environmental Science student had just sat his final Fourth Year examination.
Ndege was last seen at the university on the eve of his death, clearing with his departmental heads.
Peter Kamotho
On March 7, a Third Year 25-year-old student was found dead in a rental house at Kefinco estate. Peter Kamotho Kamau was undertaking a Bachelor's degree in Commerce and Finance.
Clement Omollo
On February 10, the body of Clement Omollo Ogendo, a Fourth Year Information Technology student was found dumped near a timber yard at Lurambi estate. The body had injuries on the head.