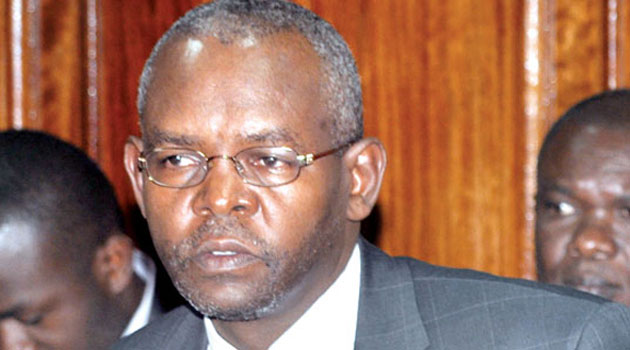 The Director of Public Prosecution has withdrawn charges against Treasury former PS Kamau Thugge who will now be a key prosecution witness in the Kimwarer and Arror Dams Scandal case.
Thugge will now testify against his former boss Ex-CS Henry Rotich in the multi-billion corruption case that he is facing in court.
Assistant DPP Alexander Muteti on Tuesday told Chief Magistrate Douglas Ogoti that they were withdrawing charges against Thugge.
Thugge was charged alongside Rotich but he will now be a witness alongside former Wildlife PS Susan Koech whose charges have also been dropped.
Ogoti allowed the application by the prosecution and directed that Thugge and Koech's cash bail be given back to them.
Rotich last month maintained he was unlawfully charged in connection with fraud at the multibillion-shilling Arror and Kimwarer dams.
Rotich was in 2019 accused of flouting procurement procedures in awarding a contract worth billions of shillings for the construction of the two dams to Italian firm CMC de Ravenna.
He called for the multiple counts that include abuse of office, conspiracy to defraud the public, failure to comply with guidelines relating to procurement, and committing an offense of financial misconduct quashed.
According to Rotich in court papers, the alleged procurement violations can only be committed by the accounting officer or employees in the procuring entity – the Kerio Valley Development Authority.
The former CS argued the National Treasury or himself had no role to play in procurement matters of a procuring entity, otherwise, it would defeat the very purpose of securing accountability in procurement matters.
The former CS claims that the prosecution documents demonstrate there was prior planning including a Cabinet directive dated August 21, 2009, for implementation of the Arror Dam.
According to him, it is the duty of  KVDA and the oversight ministry to ensure that procurement procedures, which include project planning, are adhered to.
Rotich said he was authorized by law to sign all financing agreements on behalf of the government of Kenya. This was done after legal clearance by the Attorney General.