They are arguably Kenya's most loved celebrity couples. I don't know if it was by mere coincidence or just luck but these two complement each other; a deejay and a musician.
Their fans have always shown them, love, whenever they post their 'perfect' life on social media. But nothing is without blemish, recently Size 8 revealed that thoughts of DJ Mo divorcing her were always running through her mind.
She added that she has been constantly nagging her husband and she is afraid this might cause a strain on their marriage. 'Dine with the Murayas', their reality show is where all this tea was spilled.
Size 8 is just like any other woman with insecurities about her marriage and here is what they should do to avoid the dreaded divorce;
Size 8 should give her husband some space
Men are naturally private beings and anytime they feel like their privacy is being invaded, they go on the offensive.
Calling your husband to check up on him is not bad, but don't overdo it. Too many phone calls will inevitably lead to boring conversations and your hubby might just think you are monitoring him.
The celebrity DJ confessed that Size 8 is always calling him to ask about his whereabouts. This is nowhere near cool, it is irritating sometimes. The singer should just let her husband go about his business in peace.
Talking about your insecurities sometimes helps to overcome them
Size 8 might have her trust issues which she doesn't really want to voice out.
IN THEIR REALITY SHOW, SHE SAYS, "THERE ARE TIMES WHEN PARANOIA, LACK OF SECURITY AND LACK OF TRUST HITS ME''.
The songbird should sit DJ Mo down and tell her that her trust is slightly fading away. It's perfectly normal for women to feel insecure and DJ Mo should just reassure her of how much their marriage means to him.
Refusing to address an issue like this might just trigger bigger fights in the future and we don't want them breaking up, do we?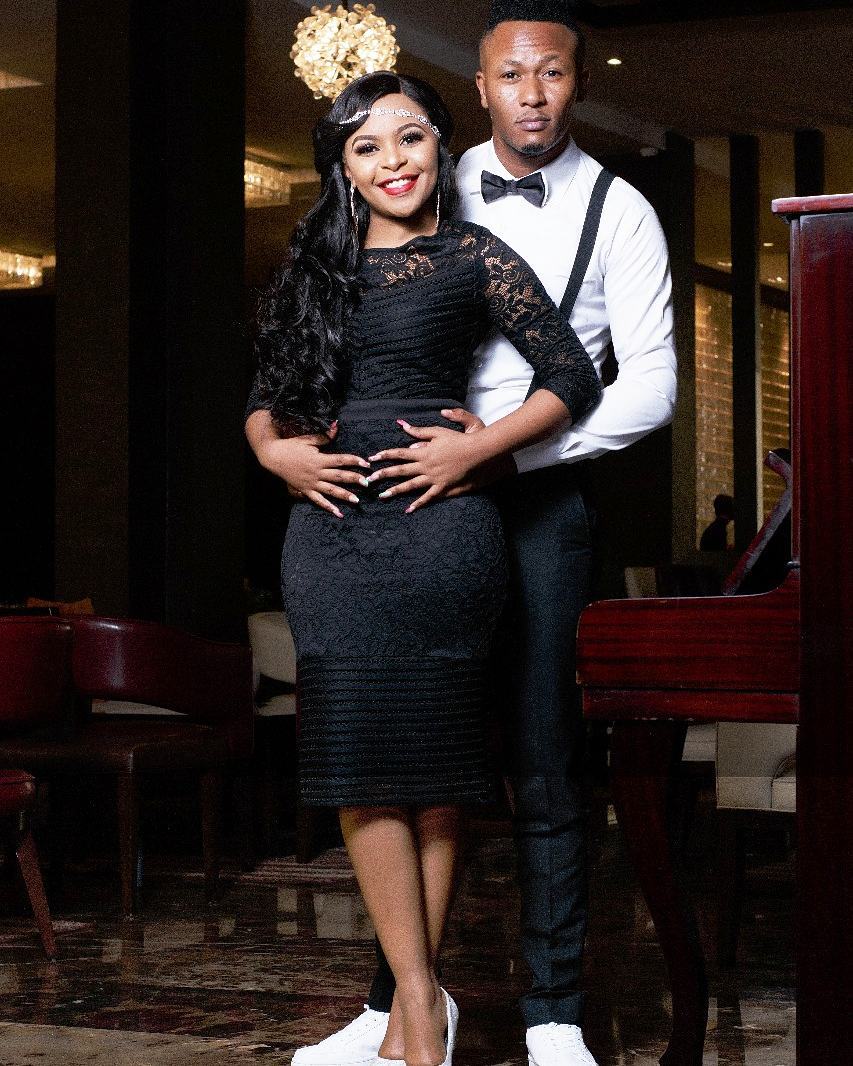 Sometimes when your wife starts to nag you, she just wants your attention
Size 8 loves her husband, she is always saying that but maybe DJ Mo isn't giving her the attention she craves.
They should find activities to do together as a couple. Go rock climbing, do boat rides, swimming, go to dates more regularly, bike riding, and any other activity that will ensure they have fun together.
Doing things together helps you understand your partner on a deeper level however small they might be. The majority of these activities should not involve their kids as they will just ruin the fun.
DJ Mo needs to be transparent with his busy schedule
DJ Mo, who apart from being a deejay is a businessman, is always as busy as a bee. If he is not striking a deal, he is in a business meeting presenting a proposal.
Some of these deals you can't just strike them while hanging out with wifey, at home, that's why he is always moving around.
DJ Mo should always tell Size 8 what he is working on for her to fully grasp, what his workload is like.
The case of 'sengenge ni ngombe t-shirts'
But what if DJ Mo is always looking for the slightest opportunity to leave the house because Size 8 doesn't take care of her appearance as much anymore.
Women have been known to 'kujiachilia' after they have been married, they see no point of impressing their husbands anymore.
Size 8 should try and look pretty for her husband whenever he gets home. No man hates spending time with a woman who looks after herself even when she is not going out.
Date nights have been known to work magic whenever a couple is going through a hard time
DJ Mo should take his wife out regularly. The good thing with date nights is that it is just the two of you in your own world, you are the ones to decide the vibe of that day, it will really help Size 8 and her soul mate to rekindle their love.
Size 8 just needs a little reminder of how much DJ Mo cherishes her and what perfect way to win her back than a romantic night out?
DJ Mo should just float regular compliments to Size 8
Men are not vocal beings especially when it comes to their emotions. Women, on the other hand, talk about everything.
DJ Mo needs to be using endearing words more often, pet names need to be used as every day.
You woke up and your wife looks beautiful, tell her!
Women love this stuff, even if she woke up with a bad mood trust me, cute and cuddly complements will cheer her up.
DJ Mo should just float regular compliments whenever they are together, Size 8 will have no time to complain as she will be lost in the sea of compliments.
Size 8 is not your sister. DJ Mo is not your brother!
Marriage is constant, it can't and will never change. It's a monotonous set up that can easily get boring and this is what might be happening to Dj Mo and Size 8.
Maybe they have gotten used to each other so much that boredom is starting to creep in.
A vacation might help to tip the scales, they should just go somewhere as a family to relax and bond.
A vacay might just be the break this couple needs to ease the tension and bring back the chemistry. Sandy beaches or romantic getaway destinations will do the trick.
We all love DJ Mo and Size 8 and I personally would not feel good if they parted ways. All the best to this awesome duo, keep lighting up our screens.