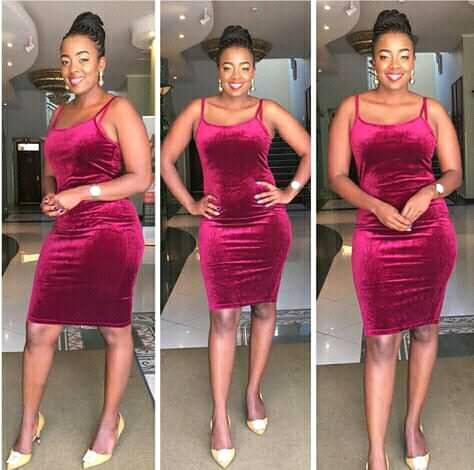 Former Tahidi High actress and Switch TV host Jackie Matubia has opened up on how her mother left her behind when she got remarried for fear of rejection.
According to Matubia, her mum was scared of how her in-laws to be would react if she carried her along.
Speaking during an interview with Massawe Japanni, she said
'MY MUM GOT RE-MARRIED AND BECAUSE SHE WANTED THE NEW FAMILY TO ACCEPT HER, SHE LEFT ME BEHIND.
HE USED TO TELL ME THAT MY UNCLE WAS MY DAD I ONLY LEARNT OF THE TRUTH LATER, AND I REALLY GOT ANGRY WITH MY  MUM BUT I LATER FORGAVE HER.'
She added
'AFTER MY MARRIAGE BROKE UP I TOLD MY MUM AND SHE HAD NOTHING TO SAY ABOUT IT. HER ONLY FEAR WOULD BE THAT HISTORY WOULD REPEAT ITSELF.
THIS IS BECAUSE SHE HAD DIVORCED MY DAD, WHO IS CURRENTLY LIVING IN THE UK.'
She added
'WHETHER I DO GOOD OR BAD PEOPLE WILL ALWAYS TALK. I STILL TALK TO MY EX BECAUSE OF OUR CHILD. I DO MISS HIM, AFTER ALL, WE HAD TAKEN OUR VOWS.
MY MOTHER ADVISED ME TO LEAVE IT TO GOD. MY STEPDAD IS AN AMAZING DAD AND HE SUPPORTS ME.
I AM MORE CLOSE TO MY STEP-DAD THAN I AM TO MY BIOLOGICAL DAD.'