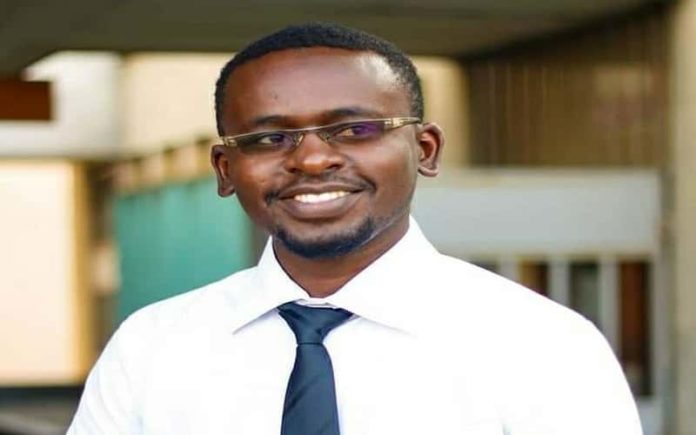 Details have emerged on an emotional message 28-year-old doctor, Stephen Mogusu, sent to his colleagues after he contracted Covid-19 and his health started deteriorating.
Mogusu, who died of Covid-19 on Monday, December 7, expressed his frustration with the mismanagement in the health sector that has seen a section of doctors serve for nearly five months without a salary despite working on the frontline in the battle against the deadly virus,
The youthful doctor had been serving in Machakos County under the Universal Health Coverage(UHC) pilot program which is run by the Ministry of Health.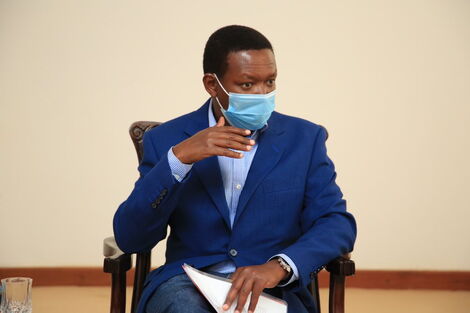 Machakos Governor Alfred Mutua addressing a meeting on July 29, 2020.
In a message on a Whatsapp group dominated by young doctors who were employed in August to help in the battle against Covid-19, Mogusu urged his colleagues to be more adamant about getting their payor to abandon their jobs.
"My dear colleagues, let me take this opportunity to admonish you today to get your pay or get out while you can with your health and life intact," Mogusu stated.
At the time, Mogusu was fighting for his life in the Intensive Care Unit (ICU) at the Kenyatta University Teaching and Referral Hospital.
"Usually I would write and write but today I just want to say save your miserable selves from those institutions, you will live to earn another day. I am not in any way inviting arguments or response to my post, am too weak to type anymore," he concluded.
In a statement, the Kenya Medical Practitioners Pharmacists and Dentists Union (KMPDU) disclosed that Mogusu did not have insurance and his young family had been left without compensation.
Machakos Governor Alfred Mutua has since blamed the national government for Mogusu's death, saying that those employed by the Machakos County did not face similar problems.
"Doctors employed by my government have no salary arrears, receive allowances and all have insurance cover.
"As a fraternity, it is sad when we lose one of our own. For days we have been praying for him, communicating with his family, and even offered free treatment for him," Mutua stated.
Dr Thuranira Kaugiria responded to Mutua, terming his sentiments as 'foolish'
"You have mistreated doctors for long, you once said we are blackmailing the government…The late had bills you have done nothing," he stated.
Magus's death came a day after former Prime Minister Raila Odinga called out doctors after they threatened to down their tools over what they termed as poor working conditions.
The ODM Party Leader noted that doctors made an oath to protect the lives of people and added that the country is currently going through a pandemic.
"Doctors need to be more understanding, we are in a crisis at the moment, people are dying, it's not only doctors who are dying.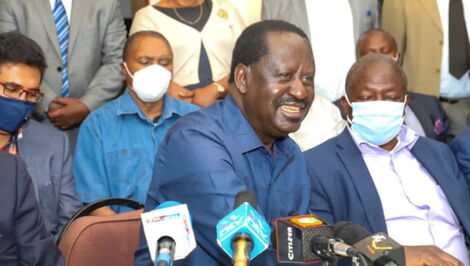 ODM leader Raila Odinga addressing a press conference on Monday, November 23, 2020.