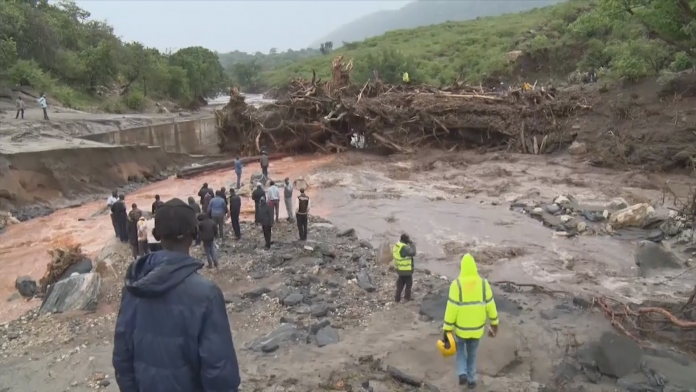 Seven siblings are part of the growing number of casualties of the aftermath of the deadly West Pokot landslides, only hours after they headed home from a church 'kesha' on Saturday, November 23.
In a report published by the People Daily on Monday, Kaapel Yaranyang', the father of the seven narrates the last moments with his children, after spending hours with them in the house of God.
Yaranyang' explained how he, together with his entire nuclear family left their home in Muino village of Tapach Ward, Pokot South Constituency for a church night vigil, a few kilometers away.
Just before midnight, the father of eight asked his seven children to return home to rest without knowing that it would be the last time he would see them alive, his request for them to leave having inadvertently sealed their fate.
Yaranyang', a staunch Christian remained behind with his wife Chepkoech and their one-year-old child, the only remaining child, who was considered too young to leave with the others.
At around 3 a.m., the couple would learn of the sad news that their village was one of the four villages affected by landslides, something that left the entire congregation in shock of the lives of their kin back at home.
"I immediately told my wife that we leave the Kesha (prayer vigil) so that we could go home and check on our children.
"What we met in the darkness was unbelievable—utter destruction. Our home and many others were no more, they had been flattened," Yaranyang' recalls.
The couple only clung to hope that their children were safe in the rubble, a hope that did not materialise as they later learned that the seven had been carried away by the floodwaters.
"It was a difficult moment for us as we watched helplessly as raging floods and mudslides swept away our children alongside other villagers downstream," remarked Yaranyang'.
According to Citizen TV on November 25, the death toll hit 43 in a figure released by the national government, contrary to a higher figure of 54 given the county government of West Pokot through Governor John Lonyangapuo.
The governor has continued to make calls for urgent humanitarian assistance to the affected in the county especially on food and medical supplies.
Search operations are still ongoing in a bid to recover more bodies after several families reported cases of missing persons.