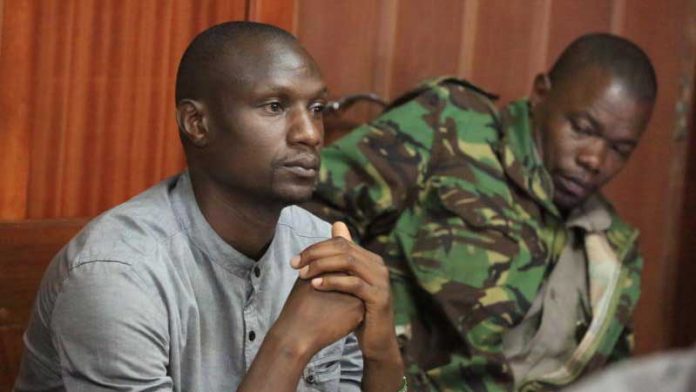 A court has found Moses Dola Otieno guilty of manslaughter in the death of his wife, former NTV journalist Sarah Wambui Kabiru, in 2011. Ms Kabiru was killed in the couple's Umoja estate house in Nairobi County on May 1 that year. On Friday, he told the court that he never intended to kill her and that he was sorry.
High Court Judge Roseline Korir made the ruling on Friday and ordered the cancellation of Mr Dola's bond terms.
Justice Korir said prosecutors had proved Ms Kabiru died an unlawful death.
"The fatal assault was done by the accused…It is the accused who caused the death of the deceased..the conduct of Moses Dola was that of a guilty person," Judge Roselyne Korir said.
The judge also ordered prosecutors to prepare a pre-sentencing report ahead of the mention of the case on October 26. The accused will remain in custody until then.
Mr Dola had denied committing murder in the trial that began in 2011.
That year, the Attorney-General rejected his plea to have the charges reduced to manslaughter, saying there was sufficient evidence to sustain a murder trial.
This was after a psychiatrist found him fit for trial.
On its part, the Prosecution said there are no previous criminal records on Dola.They further added that there are three factors that the court should consider for the accused not to be given a non custodial sentence.
"Wambui died at a young age and the son deprived of her mother at a young age too. This court should sentence Dola," the Prosecution added.