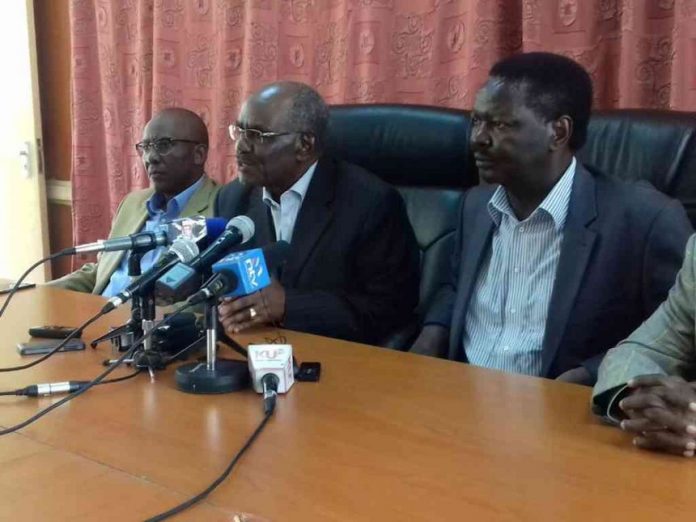 Wiper Party leaders have come out to condemn the selection of ODM leader Raila Odinga as the opposition flag bearer.
Led by National Assembly minority leader Francis Nyenze, the leaders said that the Kamba people had gotten a raw deal in NASA.
They demanded for an explanation saying that the Kamba people will not follow a choice made by a select few to vote for Raila.
"The Kamba nation got a raw deal and we do not want anybody to take Kamba's for a ride," Nyenze said. He added that "new people" were brought into the coalition to circumvent the whole process. This was pointedly aimed at CCM leader and Bomet Governor Isaac Rutto who joined NASA at the last minute.
"It would be a very difficult task to convince the Kamba nation to be the second fiddle in 2017," he said.
Nyenze further claimed that the committee tasked with selecting the NASA flag-bearer had selected Kalonzo up to the last minute.
"I was in the team and up to the last minute, Kalonzo was the flag bearer. How it changed we still do not know. We were all taken aback," he said.