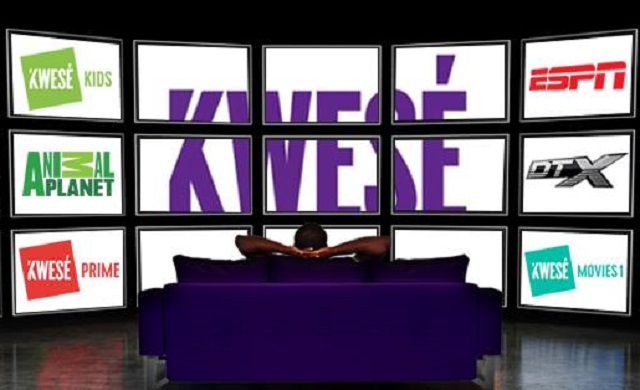 Kenyans who purchase Kwese decoders on Jumia will be able to watch the World Cup for free. This follows a partnership deal signed between Jumia and the Pay Tv service provider. The deal will see customers who buy the decoders on Jumia get a thirty day free subscription.
The Wolrd Cup, which is the biggest global football extravaganza, will take place from June 14 to July 25 this year. It will mark the 21st edition of the global football competition and will be held in Russia for the first time. The event will host 32 football teams from 5 confederations and will be crowned with the awarding of the world's best footballing nation on July 25.
The event, which takes place every four years attracts global attention, with billions of people streaming live. This is because as much as many would want to watch the event live, only few are able to access the tickets which are currently in great demand.
Apart from getting the free subscription on Jumia, customers will also get to enjoy the pay-as-you-watch service for a choice of 3 days, 7 days or 30 days, which is accessible through the multi-platform sign up on five different devices.
"We're very pleased to once again deliver on Jumia's promise of being the first with the latest and the best. We are confident that our customers will have the best to choose from with Jumia as their TV destination, especially during the World Cup season," said Sam Chappatte, MD,Jumia Kenya.
Kwese decoders will retail on Jumia for Sh. 2,499 down from Sh. 4,990 during the World Cup season, in a bid to bring people together through sports. "We are equally excited to bring you all the 64 matches live and in HD through our Kwesé TV satellite decoder. And to ensure you do not miss a game wherever you are, Kwesé will avail all the games on up to 5 mobile devices  linked to your decoder for free as long as your monthly subscription is paid up. Kennedy Ojung'a, General Manager, Kwesé TV said.
Additionally, Jumia is set to launch a smart TV mega sale dubbed TV Mania, which will see customers purchase all TV's and audio accessories at discounts of up to 40 per cent.
During this campaign, Vision plus will sell its smart Tvs exclusively on Jumia for a period of one month before its products hit the shelves in other retail stores across the country. This campaign will run from May 21 to June 3 this year.