The coronavirus pandemic in the country brought about changes in the employment sector with some losing their jobs, others getting pay cuts and others being sent on unpaid leave.
In fact, on April 3, 2020, economists from NCBA bank stated that the scale of job losses could hit unprecedented levels in the coming months as business activities gradually came to a halt.
On Monday, April 13, however, Information and Communications Cabinet Secretary Joseph Mucheru, shared some good news through a press briefing.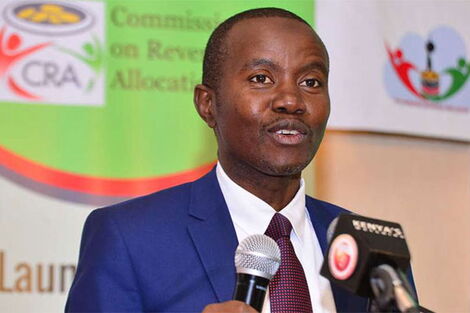 Information and Communication Cabinet Secretary Joe Mucheru during a past event
The CS informed that there was now plenty of work online, adding that his Ministry would direct on how to get the jobs.
"There is plenty of work that is now available online even in the international communities so as a team we are working together on the Ajira platforms just to let people know where these jobs are and where they can actually get to contribute and still earn some money," the CS stated.
Mucheru further thanked mobile service providers and network providers for ensuring that Kenyans could use data to work from home.
"We are working hard as a Ministry to ensure that we have sufficient capacity in terms of internet so that people can be able to have the connectivity and the video conferencing facilities," he added.
The Ajira Digital Program is a government initiative driven by the Ministry of Information, Communications and Technology to empower over one million young people to access digital job opportunities.
According to its website, the program seeks to position Kenya as a choice for labour destination for multinational companies as well as encourage local companies and the public sector to create digital work.
The main objectives of the program are to raise the profile of digital work, promote a mentorship and collaborative learning approach to finding digital work.
Further, it provides Kenyans with access to digital work, and finally Promote Kenya as a destination for online workers.
Economists from NCBA bank estimate that more than 20,000 formal jobs could be lost during a time when the country is battling the Covid-19 pandemic.