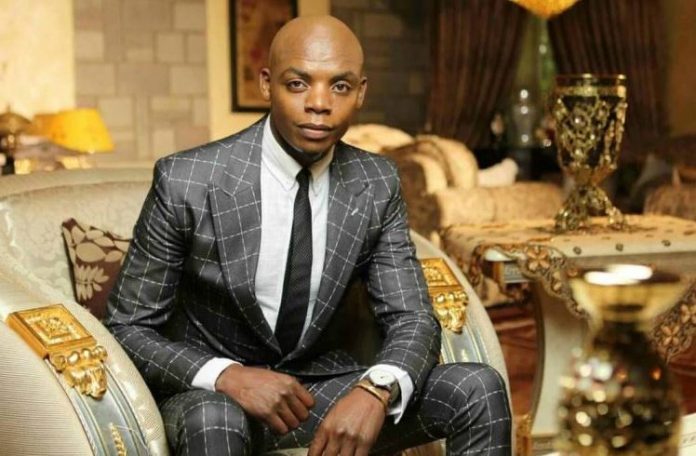 Gospel singer Jimmy Gait has been on the low for quite some time.
Last time we heard from him was when he got emotional after serious trolling on social media. It really affected him in his career and personal life.
Yesterday, Jimmy Gait took to social media with a post where he announced that he is not feeling well and that he needed medical attention in India.
In a video he shared on his YouTube page the Muhadhara hit singer revealed that he has been battling with a rare condition and now he can't sing.
Jimmy gait said he has visited various local hospitals but was advised to seek medical attention overseas.FOR A LONG TIME, I'VE NOT BEEN ABLE TO TALK TO YOU (FANS). I HAVEN'T BEEN ON SOCIAL MEDIA FOR THREE MONTHS AND A LOT OF PEOPLE HAVE BEEN WONDERING 'JIMMY GAIT ALIENDA WAPI'.
I'VE DECIDED TO SPEAK JUST TO LET YOU KNOW THAT I HAVEN'T BEEN WELL. I'VE BEEN BATTLING WITH A CONDITION AND GONE TO QUITE A NUMBER OF HOSPITALS AND I WAS ADVISED TO SEEK SPECIAL TREATMENT ABROAD,' HE SAID.
The singer went ahead to ask his fans to support him by whispering a word of prayer for him as he prepares to travel to India next week.I'M KINDLY ASKING FOR YOUR PrAYERS FROM ANYONE I'VE BLESSED IN ANY WAY THROUGH MY MUSIC. I BELIEVE THAT IT SHALL BE WELL,' HE SAID IN A SHAKY VOICE.
Jimmy Gait is confident that God will guide him and that his fans will stand with him through the end. He said,
I LOVE SINGING AND PRAY THAT I WILL BE ABLE TO DO TO IT AGAIN AFTER THE TREATMENT, PLEASE PRAY FOR ME. I LOVE EVERYONE BOTH THOSE WHO LIKE ME AND THOSE WHO DON'T LIKE ME. MAY GOD BLESS YOU AND KEEP DOING WHATEVER YOU'RE DOING TILL WE MEET AGAIN.
He is very hopeful that it will be well and he asks for prayers as he goes through this tough journey.