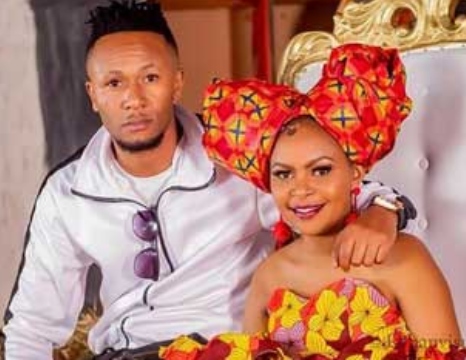 The Muraya family is rejoicing and celebrating the birth of their third child.
This comes after Size 8 and DJ mo mourned the loss of their second unborn child who passed on in December 2018.
A SOURCE CLOSE TO THE FAMILY REVEALED TO MPASHO.CO.KE THAT "SIZE 8 HAS GIVEN BIRTH TO THEIR CHILD. MOTHER AND CHILD ARE IN GOOD HEALTH."
When called for comment, the couple refused to comment saying, they will put out an official statement.
In the photo, Ladasha is seen with a colorful balloon in what looks like a verandah.
THE DAD SAYS, "VIATU ZAKE AMESEMA ZIKAE HIVYO NA TUSIMLETEE WATOTO."
In another post, Size 8 teases the birth of her newborn saying,
"MY VICTORY DANCE. SOME GOOD NEWS, THANK YOU JESUS."
Check out the post below.