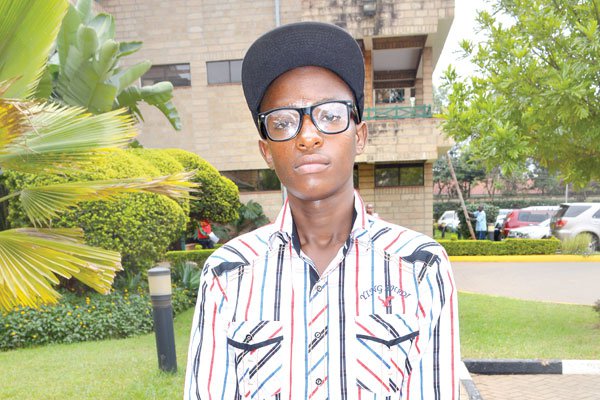 Twenty-two-year-old Brian Njuguna knows all too well what it's like to deal with resentment against his family for keeping his HIV status hidden from him.
"I tested positive for the virus when I was 10," says a chipper Brian who is determined to live positively. "But it was not until I was 15 that I found out. I did not understand why my mother insisted I take medication daily, yet my three younger brothers didn't. My mother, too, took drugs just as often."
Not having an answer for his friends when they saw him taking numerous medicines also frustrated him. Not an easy path It was when he demanded answers that his mother, who he dearly loves, opened up. "It was like she was waiting for that moment. She explained everything. That I had been born with the virus and that she had started me off on Antiretroviral drugs (ARVs) after the diagnosis in 2004," he explains.
"It was not easy to learn. It took a lot of counselling to accept my status. For this, I am grateful to Blue House Clinic in Nairobi, a counselling facility," he says.
Likewise, Brian says he was grateful that he finally understood what was going on with his body. "I was always a sickly child. Suffering from illness after illness; pneumonia, whooping cough, oral thrush, among others. I also did not have as much energy as other children.
Because of that, classmates would not want to play with me. The ARVs really turned life around for me," he says. Though Njuguna insists that dwelling on the past is harmful, he does wish that he had known about his illness sooner.
"It would have taken me a shorter time to process it all," he says. According to clinical psychologist and Pangani VCT Centre counsellor, Rose Otieno, studies show that the ideal time to let a child know that they are positive is before adolescence. "Telling a child their status at a later stage often results in the child getting depressed.
They tend to resent the parents for not telling them earlier. At the same time, they will feel that, 'I am a victim. I didn't do anything wrong. I am not sexually active', because, mostly, at that age they know you get HIV through unprotected sexual intercourse", she says.
"There are a lot of fears around it. Biological parents are, especially scared to disclose their child's status because they feel guilty for infecting them. But, the earlier the better. I would encourage parents to disclose a child's status when they are between the ages of seven to 10 years.
Care-givers fear HIV-related stigma in the community they live in and believe by not informing a child of their status, they are protecting them. But nothing is farther from the truth," she concludes. How to go about it: The psychologist has this to advise about the process of informing a child, especially young children.
"Tell them that the information is your personal secret and only some adults may know about it. For example, their doctor. Relevant authorities at school can also be included in this list, provided you have had a talk with them already," she says.
Instilling a sense of importance around medication is also paramount. "Let it be their responsibility to take medicines, but always monitor them."
This feature was first published in the People Daily