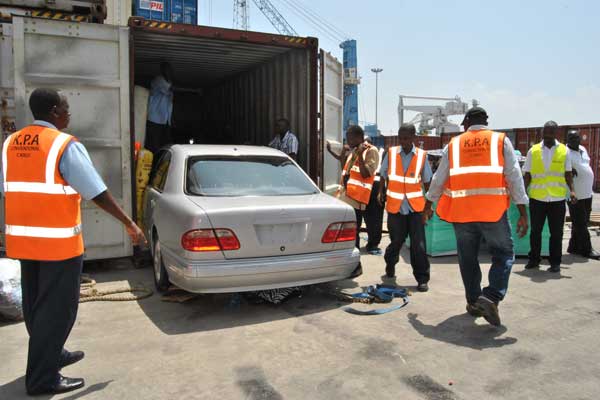 Kenya Revenue Authority (KRA) has nabbed two Mercedes Benzes that were disguised in a container as hospital donations.
The cars, which were in a 40-ft container, arrived on September 12, 2016 on board MV Delmas Keta and were destined for Uganda.
The exporter's identity and address were listed as 'VShip 36-36Rd street Ste 207 Long Island City NY 11106'.
The consignee was identified as Wa-Jo Memorial Medical Centre of P.O. Box 647 Mbale, Uganda; the manifest showed the goods were from Dubai.
"The names of the exporter and the consignee were suspect to us. We decided to subject the container to scanning process on January 27," said Nicholas Kinoti, KRA deputy commissioner for the Southern region.
"Interpol will help us unearth the truth and bring the real culprits to justice," he continued, noting KRA would have lost Sh4 million in revenue.